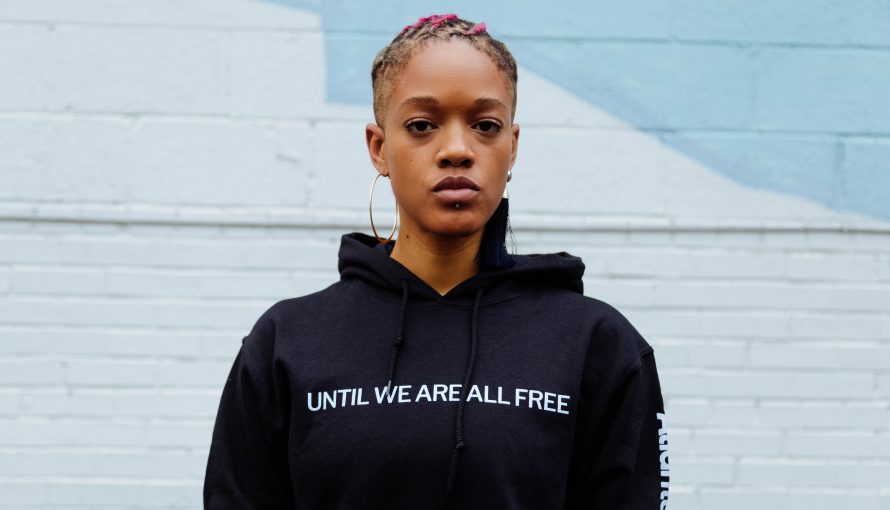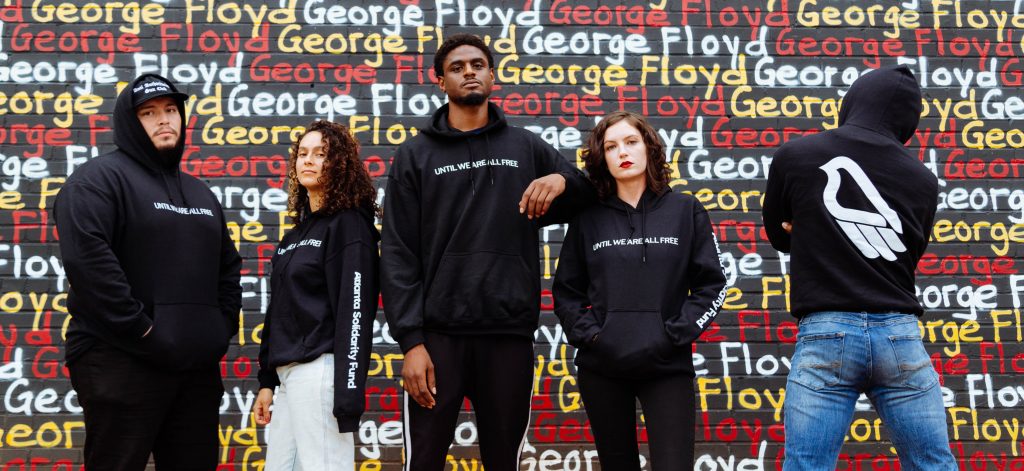 Until We Are All Free
| | |
| --- | --- |
| | The front is a tribute to the famous words of Martin Luther King Jr. "No one is free until we are all free". It says that we refuse to settle for half measures, and never leave anyone behind in the struggle for freedom. |
| | The back features the Atlanta Solidarity Fund logo, a design by Jason Combs which evokes the "unifying balance between the freedom of the individual and the mutual aid and generosity of the collective". It can be seen as both a bird taking flight and a hand extended in aid. |
Make sure to check "recurring" when setting up your donation.
Once you're signed up, fill out
this form
to request a hoodie as thanks for being in solidarity.
I'm already a recurring donor at $20/mo, do I need to set up a new donation?
Nope, just fill out the request form and we'll get you the goods!
Can I get more than one?
For every $20/mo you're contributing, you can request another hoodie. For example if you contribute $60/mo you can request 3. Please fill out the form again for each hoodie.
Can I send it as a gift?
Sure, in the request form enter the name and address you would like us to deliver to. Put your own email address, since this is how we confirm your donation signup.
When will I get it?
We'll be filling requests on a first-come first-served basis, so get yours in! While our current supply is limited, we're committed to fill every request eventually. We apologize in advance for any delays. Bear with us, we are an all-volunteer team!
I have an issue, who can I contact?